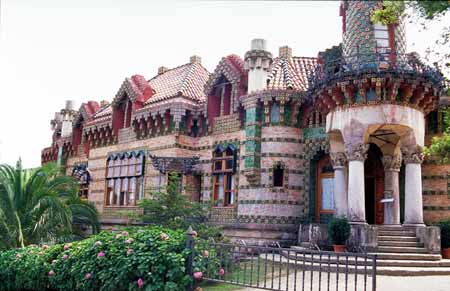 Kurosawa, the owner of El Capricho, yesterday confirmed that he will today open the doors of the building designed by Gaudí to the public. He also stated that, at the moment, the restaurant will not be opened, that there are no plans to resume the catering activity in one of the most emblematic buildings in the town. To visit El Capricho, the house and its garden, it will cost five euros for adults and 2,50 for children between seven and fourteen years of age. However, the visitor will be able to freely enjoy the facilities, even organising a picnic in the gardens.
The estate, closed for some four months now, will open from ten thirty in the morning to two in the afternoon and from three to seven. That is the idea of Kurosawa, who with this decision closes the door on all the surrounding hearsay.
The statement brings to an end months of speculation about the future of the emblematic building and brings a certain amount of relief to those in charge of local government in Comillas who were the first to lament the fact that one of their architectural jewels, indisputable tourist attraction, was closed. The point is that El Capricho is a private property and therefore logically its owners may do with it as they see fit.
In any event, and to the relief of many and joy of those who travel kilometres to visit it, from today all those who wish to, upon payment of the entry fee, may sit upon its stairs, take photographs and eat a sandwich at the doors of the work of the most lauded Catalan architect of all time.
Kurosawa has also confirmed that, at least for the time being, there will be no guide. There will be no-one who will be dedicated to explaining what or why Gaudí decided this, that or the other in a house which was conceived simply as a summer house for the privileged few.