The much-awaited adventure of Batman in Barcelona now has a cover in which the Sagrada Familia can be glimpsed behind an imposing batman or Dark Knight who will be seen in the most emblematic places of the Ciudad Condal.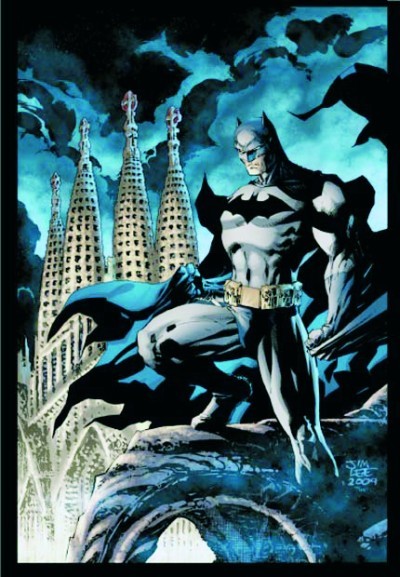 Cover. The cover sees a drawing of the silhouette of the Sagrada Familia, one of the architectural and artistic icons of the Catalan capital, and in front of it the imposing figure of the Batman.
Synopsis
When a series of strange assassinations ravage the city of Barcelona, the Dark Knight turns the resolution of these crimes into his highest priority. International intrigues, a great adventure and more risks... Batman in Barcelona: the Dragon Knight shows the masked crusader a different kind of Gotham City, but just as dangerous! The star scriptwriter Mark Waid (Kingdom Come) creates an electrifying special full of emotion and surprises, and the Spanish newcomer artist Diego Olmos (Supernatural Rising Son) depicts his city of birth splendidly. All this accompanied by a spectacular cover by the top-selling author Jim Lee. Without doubt this will be one of the greatest events in the European comic world.
Gaudi in Comics
The Expiatory Temple of the Sagrada Familia, known simply as the Sagrada Familia, is a catholic temple designed by the architect Antoni Gaudi. Begun in 1882, it is still under construction. It is Gaudiís masterwork and the greatest exponent of modernist Catalan architecture.
Source: El Siglo de Durango